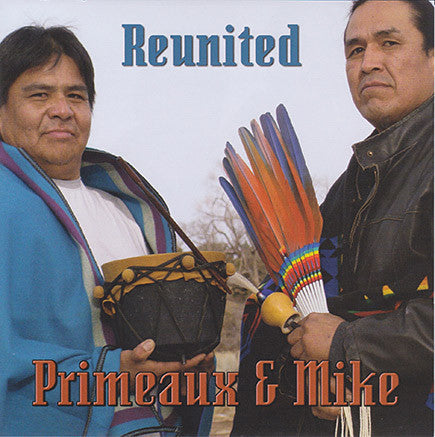 Primeaux & Mike - Reunited
From the liner notes: We, Johnny Mike and Verdell Primeaux are known as the Native Music Duo "Primeaux & Mike." We've been recording music since the late 80s, early 90s. With this album we are very happy to present Songs of Wellness from The Native American Church for yet another new decade.
We created and defined the "2 in 1" system associated with the famous founders of NAC harmonizing, the Yankton Sioux of the 1970s era.
We based our compositions on the need for spiritual "healing" over two decades and now, in our senior years, we are so very happy to see prayers answered as the Peyote has healed so many; spiritually, physically, and mentally.