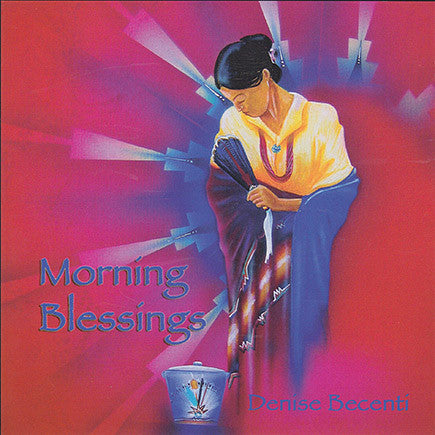 Denise Becenti - Morning Blessings
From the liner notes: Ya'at'eeh. My name is Denise Becenti. I am from Tuba City, Arizona. My clans are Salt People (Ashiihi) born for the Towering House (Kiyaa aanii). My maternal clan is Honey Comb Rock People (Tsenjikini) ei shicheii and my paternal clan is Salt People (Asiihi) ei shinali.
I present 32 Peyote songs as "Morning Blessings" to you, your family, and the many relatives both near and far. I would like to thank my relatives for composing these songs. Songs of prayer, comfort, hope, and happiness for our children, families, friends, relatives and our special grandparents. I hope you all enjoy these songs as much as I enjoyed singing them.