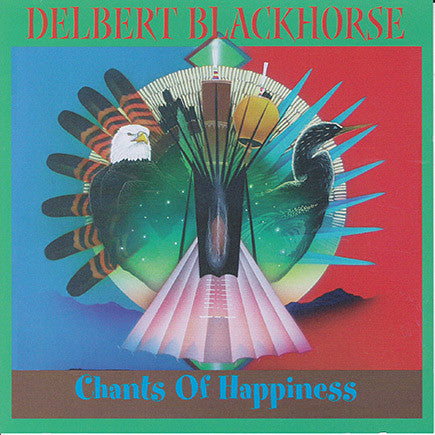 Delbert Blackhorse - Chants Of Happiness
From the liner notes: With his debut solo effort, Delbert Blackhorse showcases his talent as an outstanding singer/songwriter not only in the traditional Peyote Way but also in the more contemporary style. Having adapted English lyrics into some of the songs, the focus is on the future and the children.
With a clear, strong voice, Delbert sings acopella with carefully selected sound effects. Having made himself a name alongside his brother Richard, Delbert respects his tradition and therefore presents 8 songs in the traditional way of the Native American Church with his brother accompanying him on water drum.