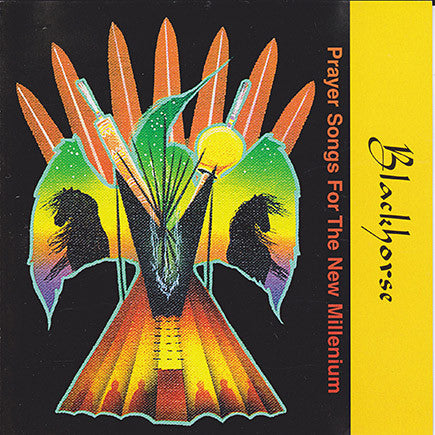 Blackhorse - Prayer Songs For The New Millennium
From the liner notes: 24 Prayer Songs of the Native American Church are presented by two of the most powerful voices of the Peyote Way.
As the turn of a new millennium, we would like to dedicate these songs to all humankind. We are asking the holy fireplace to protect every one of us. May this earth and all of its children grow in beauty and be blessed by our prayer songs.