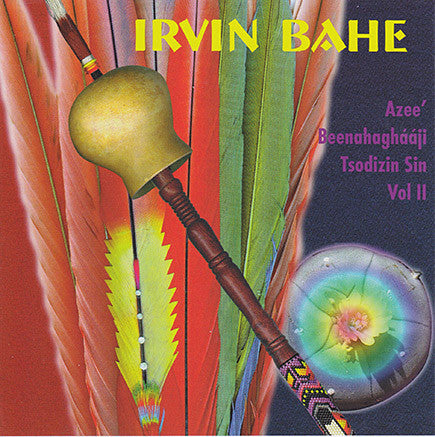 Irvin Bahe - Azee' Beenahaghaaji Tsodizin Sin Vol. 2
From the liner notes: Irvin Bahe presents his second recording of Native American Church songs. He presently resides in Chinle, Arizona. He is accompanied by David Johnson on waterdrum. His songs in Diné language have been translated on the inside cover by Judie Johnson.
This time many of his prayer songs address everyday needs and he gives thanks to parents, people in the military service, and ass for better education for the children. Above all, he gives thanks to nature's sacrament: the holy peyote plant.