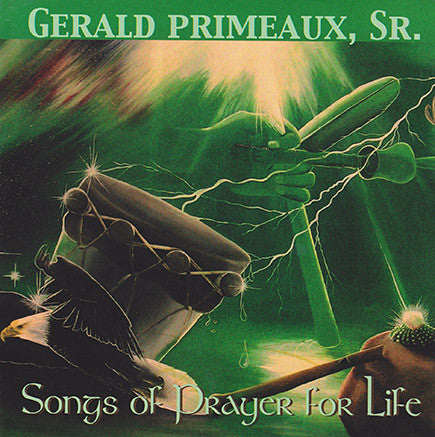 Gerald Primeaux, Sr. - Songs Of Prayer For Life
From the liner notes: Gerald Wayne Primeaux, Sr. (Cekpa Wamdi Hoksina) is the 5th child of prominent Peyote singer Dr. Asa Primeaux, Sr. He comes from the Yankton Sioux Reservation in Mary, South Dakota. Gerald is 5th generation Primeaux to be involved in the Peyote Way of Worship.
Ed, Mitchell, Harry, Asa and now Gerald Primeaux have all used the Ihanktowan Fireplace and are known for their harmonizing and music-making abilities. Gerald continues to carry on these prayers and traditions.
These songs are prayers shared throughout Indian country among different tribes in the Native American Church way of worship. The purpose of these songs is for encouragement to continue on in life.