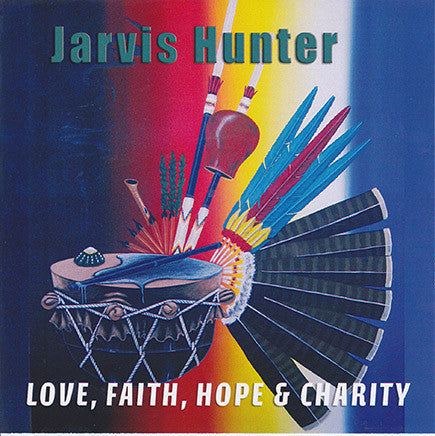 Jarvis Hunter - Love, Faith, Hope and Charity
From the liner notes:  Yá'áat 'éé, My name is Jarvis Hunter. My clans are Big Water, born for the San Carlos Apache. I reside in Chinle, Arizona. I've been participating in the Native American Church since a young age and I've come to believe that there's Love, Faith, Hope and Charity in our holy sacrament and our Father in Heaven.
With all these things in mind, I would like to express my experience through our holy sacrament and giving me this great gift to produce these heart touching songs that I enjoy composing. Therefore, I would like to thank my elders, my parents, friends, and my relatives for their support and I hope these songs will help you build strength within your minds and hearts.